Heidi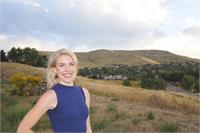 Heidi's motivation to teach group fitness is simply to inspire her clients to be the best versions of themselves. Her fitness background is rooted in barre, which has organically evolved into a passion for yoga.
Heidi appreciates the mind body connection that both barre and yoga have to offer. She also believes that fitness is for everyone and it is not a one size fits all undertaking. Heidi invites potential clients to embrace barre and yoga and the benefits that follow.
Heidi instructs the following:
A sculpting workout developed from foundational Pilates and ballet dance movements with the use of a ballet bar, ball and small weights. Upper body and ab sculpting in addition to small amounts of cardiovascular work. Glutes on fire!

Little movements make for big results! Shoes or Toe Sox optional.




A series of flowing poses linked together with breath. This class is designed to open the body through movement while quieting the mind with breath. Working together, they create a meditation in motion.

Come and awaken the spirit!