Paula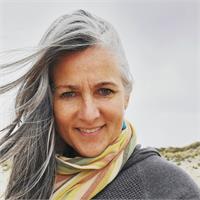 Paula is a Colorado native having been raised on a peach orchard in Palisade. This cultivated a deep connection to being outdoors and appreciating the gifts of nature.
Her first yoga experience was in 2000 when she tried a Bikram class. It wasn't the class that sold her on yoga, but the teacher who influenced Paula to explore what else yoga had to offer and ultimately pursued her teacher training in Yin & Vinyasa styles of yoga. Paula's favorite part of being a yogi is there is a yoga for all ages and stages of life and feels like her practices is always evolving based on her own life's experiences.
Paula holds a masters degree in exercise physiology and teaches in the Human Performance & Sport department at Metro State University. She is a certified Wellness Coach and Personal Trainer, but her true education has come from raising four boys!
Paula instructs the following:
A 60 minute class; 30 minutes of Yoga-Infused Cycling followed by 30 minutes of Vinyasa Yoga. Indoor Cycling is a low impact, cardiovascular workout. Control your workout by adjusting the resistance and speed. Burn ~500 calories in 60 minutes! This is a great class for those new to Yoga or those looking to burn calories and gain strength and endurance.




Indoor Cycle is a 30 or 45 minute cycling workout for those who prefer to train aerobically without placing undue stress to the joints. The class is designed using choreography and visualization, focusing inward while making the mind/body connection. Indoor Cycle is motivating, invigorating and leaves you with a sense of accomplishment. It attracts the fit and not so fit who want to find another way to burn calories, increase heart rate and enjoy a fun filled class of fitness and well being.