Monica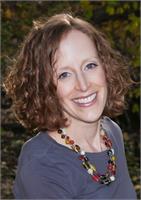 Monica is a manual physical therapist by trade, but has been home with family since having kids. While pursuing education in the areas of nutrition and health on the side, she was introduced to MELT and drawn to it instantly! Monica has since trained exclusively with the creator of the MELT Method, Sue Hitzmann. She will work with you on reversing and staying out of chronic pain, injury prevention, improving athletic performance, flexibility, functional movement, joint decompression and mobility, stability and balance.
Monica offers private, semi-private, and small group MELT sessions. Achieve sustainable wellness through simple self-care techniques for pain-free, healthy living.
Monica instructs the following:
Learn simple self-care techniques you can use every day to make your body feel better and function more efficiently. Relieve aches and pains brought on by aging and active living. Reduce inflammation, ease chronic neck and low back strain, improve alignment, and learn how to keep your whole body working better. We'll use soft foam rollers and small MELT® and and Foot Balls to re-hydrate the connective tissue throughout your body and make your muscles and joints happy! The MELT® Method is an innovative science-based self-treatment program that's being taught in some of the country's most prestigious health and fitness centers.