Kelly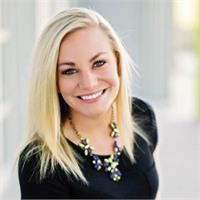 Kelly is a Colorado native who enjoys every minute she gets to spend outside. Her energy, spirit and passion for teaching are some of the many characteristics Kelly possesses. Kelly recently joined The Cycling Yogi family a few months ago and couldn't be happier to be a part of such an amazing community. She currently teaches cycle classes as well as cycle/ yoga 30/30 classes. If you're looking for an energetic, upbeat class full of fun moves, eclectic beats, sweat and a lot of laughter, she's got the class for you! "
Kelly instructs the following:
A 60 minute class; 30 minutes of Yoga-Infused Cycling followed by 30 minutes of Vinyasa Yoga. Indoor Cycling is a low impact, cardiovascular workout. Control your workout by adjusting the resistance and speed. Burn ~500 calories in 60 minutes! This is a great class for those new to Yoga or those looking to burn calories and gain strength and endurance.




Indoor Cycle is a 30 or 45 minute cycling workout for those who prefer to train aerobically without placing undue stress to the joints. The class is designed using choreography and visualization, focusing inward while making the mind/body connection. Indoor Cycle is motivating, invigorating and leaves you with a sense of accomplishment. It attracts the fit and not so fit who want to find another way to burn calories, increase heart rate and enjoy a fun filled class of fitness and well being.